OUR COMPANY

QUIMIGEL is located at Taboão da Serra, state of São Paulo, Brazil, providing products and services to all the national and international territory. Our industrial facilities are high technology centers and we employ a highly specialized team with know-how to ensure the quality of our products and services.
The market experience acquired through the years, the knowledgement of the needs of our customers and qualified personnel in both technical and sales area make QUIMIGEL a highly capacitated company for the development of relations with the segments involved with asphalt and ore performance products.
We are focused on delivering quality in products and services and concerned about the environmental preservation as well which is acquired through sustainable development.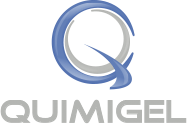 ORGANIZATION HISTORY

QUIMIGEL has a long history in the asphalt market, beginning at the first year of our activities in 1990, in a small office in Embu das Artes. After three years of increasing activities, in 1993 it moved to Taboão da Serra, to larger and more adequate installations in Isabela Nucleon.
The company continued in a vertiginous growth rate and its activities became more complex, when the need for larger installations and equipments concentrated in an industrial plant got higher. In 2006, QUIMIGEL finally moved to an industrial park, with 8.000 m² of built area with storage capacity of over 1000m³ in tanking, hundreds of tons in containers and drums and several processing units, chemical reactors, mixers which increased its capacity of production, storage, negotiation and market-share.
In 2007 QUIMIGEL got its first certification in a Quality System Management NBR ISO 9001:2000, which gave us great productivity in the team work, assuring great agility and commitment to the fulfillment of objectives, goals and deadlines in all system processes. The implantation of ISO 9001:2000 at the enterprise brought a different culture, making our employees more integrated and motivated with the achievement of established objectives and goals and with the attendance of the clients' requirements. This contributed to broaden the organization's systemic vision, defining its processes more accurately and guaranteeing continuous improvement of its Management System.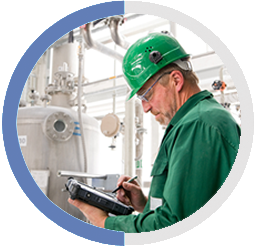 RESEARCH, DEVELOPMENT AND INNOVATION

QUIMIGEL has been investing in the consolidation of Research and Development activities for the products and processes, searching for innovation and customized development to satisfy the individual needs of its clients through laboratorial and plant trials.
In its research activities, QUIMIGEL counts on partnerships with advanced Research and Development centers, like PUC-PR (Pontifícia Universidade Católica do Paraná), IPT (Instituto de Pesquisas Tecnológicas), POLI-USP (Escola Politécnica da USP) and other recognized Brazilian universities and centers.
QUIMIGEL aims to provide its customers with products and services of assured quality, guiding its business objectives with focus on the customer's satisfaction and on the continuous improvement of the quality system management.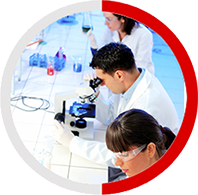 MANAGEMENT OF QUALITY SYSTEM

QUIMIGEL is an ISO 9001:2000 certified company, adopting a Quality System Management based on the definition of the internal processes and their interactions and sequences, in its methods and criteria of execution, in orientation to operation, monitoring of relevant processes and continuous improvement with periodic analysis of the quality policy and objectives, supported by the necessary resources.
We guide our business objectives with focus on the client's satisfaction providing internal structure so that the requirements of the customer are attended aiming at thorough satisfaction. Through this philosophy, we determine general strategies for the future of the organization.